I otfen get questions about the origins of my signature clear glass mosaic over painted background approach to mosaics.  Visitors to my Etsy shop will notice that, while I do all kinds of mosaics using stained glass, there is another medium that shows up in my work.  This is particularly prevalent in 
coasters, picture frames, serving trays, and mirrors.  Some examples: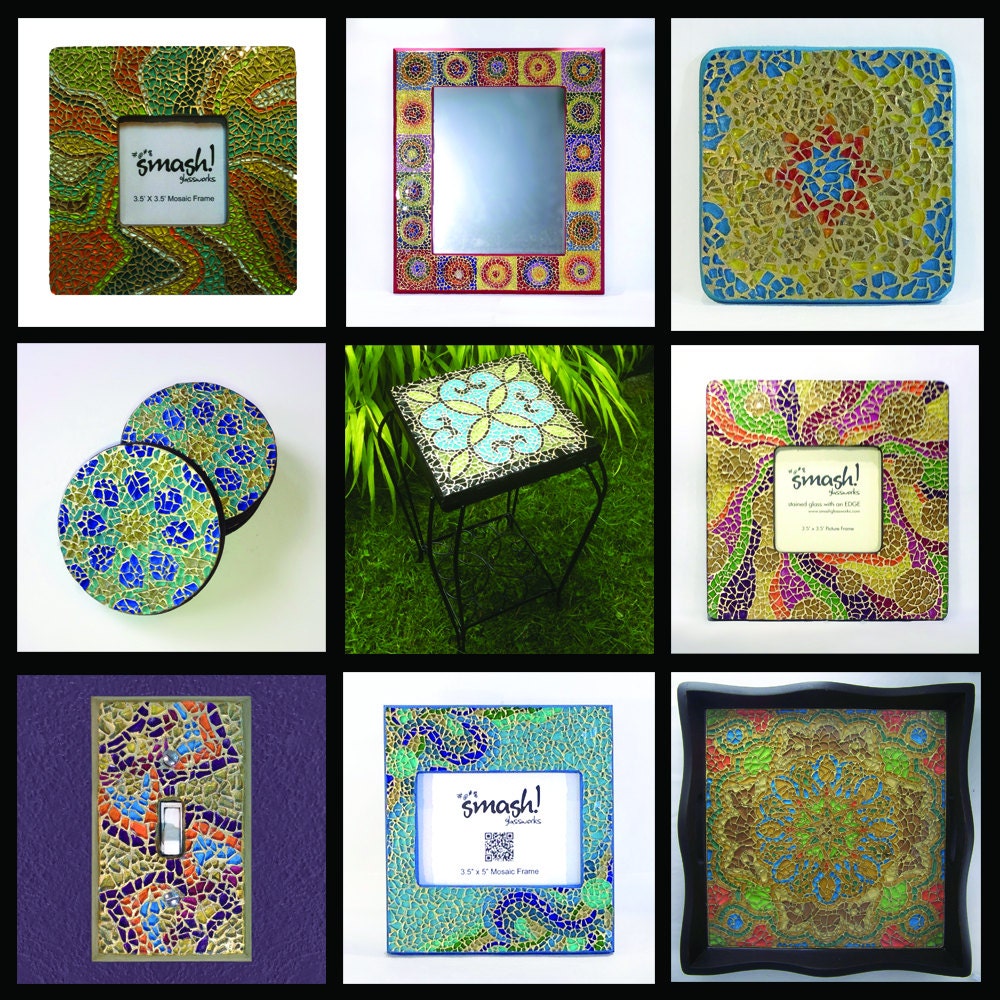 What you are seeing in the above examples are hand-painted backgrounds overlaid with clear glass mosaic work.  This technique works best with bright, vivid colour schemes.   Colours get an additional punch when gold powder is applied to the grout between the glass tesserae.  Here are some examples of what this technique looks like close up:

I discovered this technique quite by accident.  I scored what I thought was a large sheet of every day clear glass, when it suddenly burst into thousands of small pieces, scattering in every direction.  I had unwittingly attempted to cut a piece of tempered, or safety glass.  As I was cleaning up the mess, I noticed that the tempered glass shattered into some very interesting shapes and started thinking about how I could incorporate them into my mosaic work.  The end result was the inadvertent creation of a new process for creating mosaics.  (New for me, anyway).
The example below shows both the background and finished stages of the process on a small mosaic picture frame: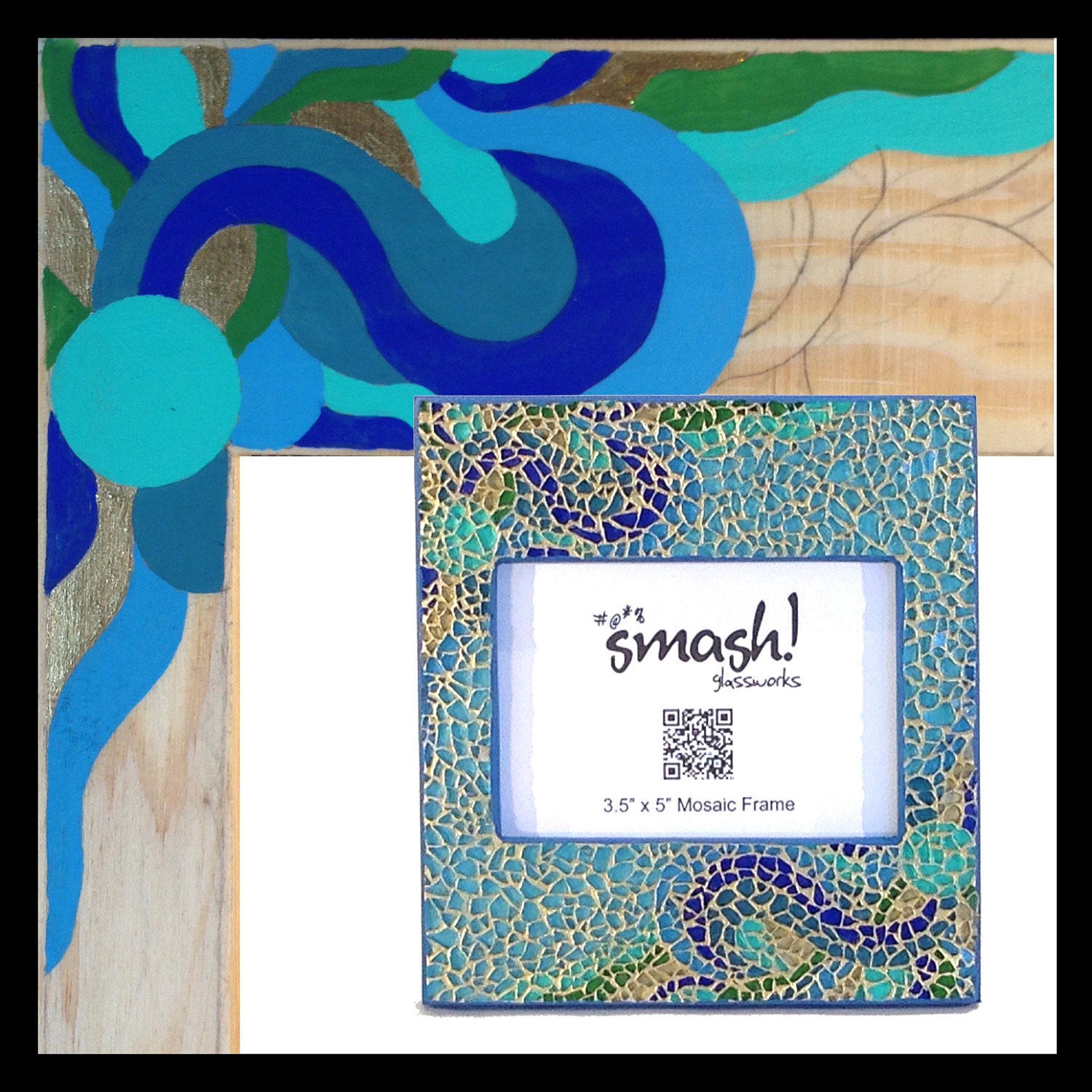 I have found that this technique is great for certain custom mosaics.   While stained glass comes in a wide variety of colours, this technique, instead, opens up the available colour palette considerably.  This is particularly useful when matching pieces to existing decor.
The mosaic mirror shown below was requested as a custom piece, based on a smaller version that was available in my Etsy shop.  The client wanted exactly the same piece with two exceptions.  The finished mirror needed to be much bigger needed to be 24"x34".  (The original was 12"x24").  Critically, the edge of the piece needed to be finished in a specific shade of blue in order to match the client's existing colour scheme.  Using the Benjamin Moore palette, I was able to find the exact colour needed to use as a finish.  In order to make the piece "hang together" colour-wise, I incorporated some of that same blue into the background painting.  The end result was a custom piece that fit right into the client's exising decor.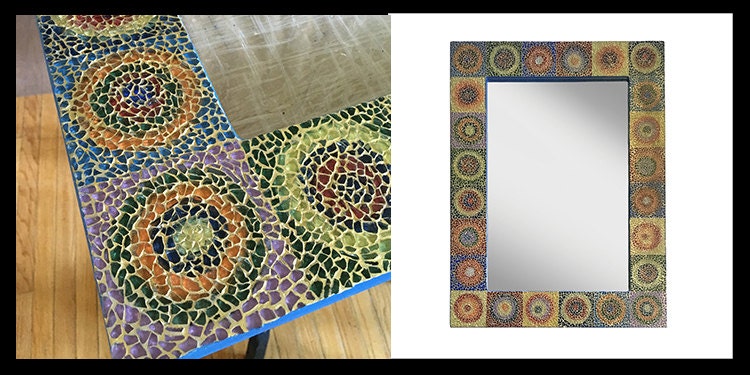 This type of mosaic favours bright colours.  Dark or muted colours tend to get lost in the layering. I've applied this technique to many different project types: mosaic mirrors; table tops; coasters; picture frames; switch plates; lamp bases; and more.  This technique is, in some ways, so versatile that I won't be running short of new project ideas any time soon.