The most important things to know about me as an artisan is that I love glass, lots of colour, plenty of detail, and I enjoy a challenge.
I view the contents of my Etsy shop as both an active ready-for-market point of sale for some customers; and a "gallery of ideas" for those customers looking to have something custom made.
An idea might evolve from my shop as follows:
A customer saw this Tree of Life mosaic table, liked the design.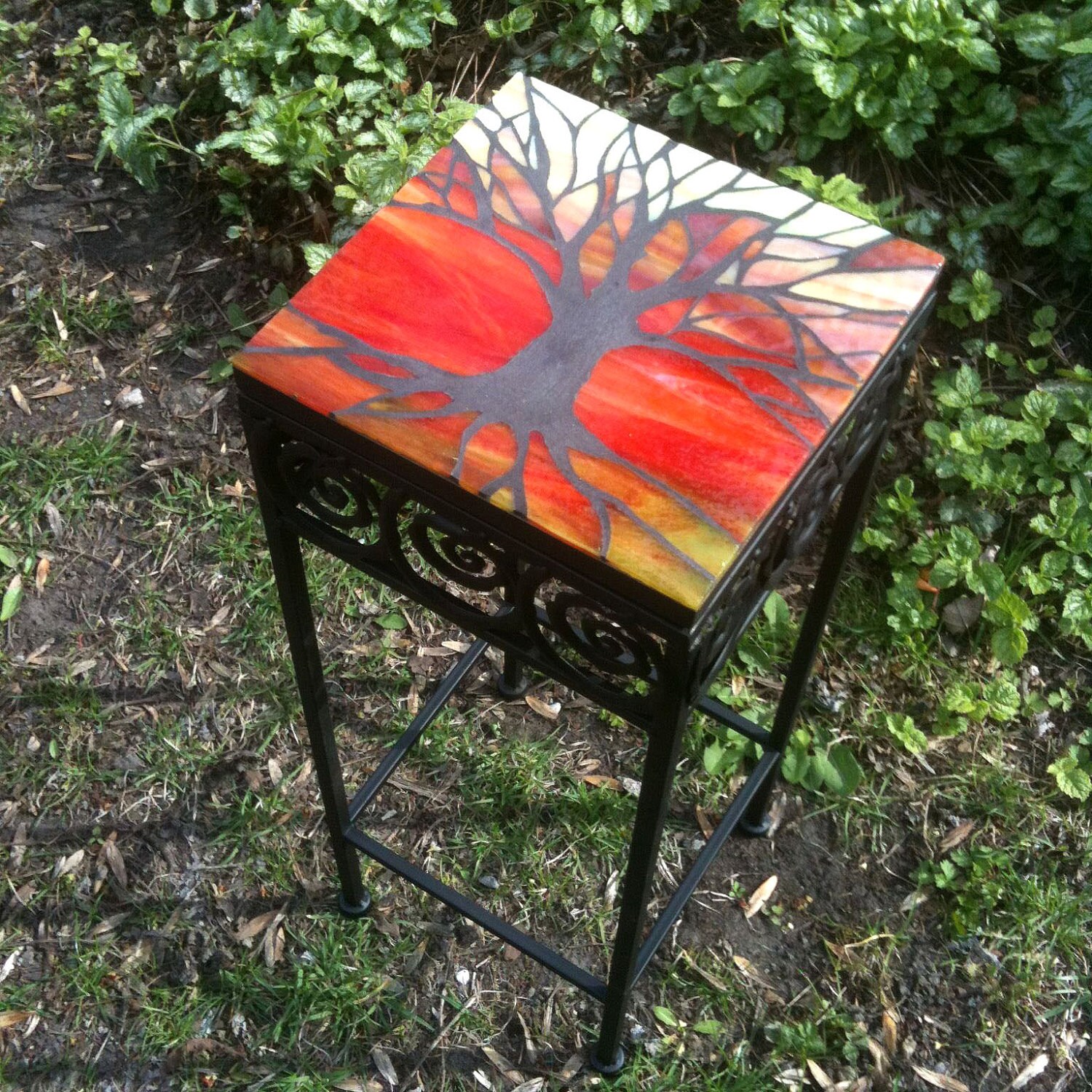 The customer contacted me to see if the design could be done as a stained glass panel, with a colour scheme more suited to his home - and much larger.  He also wondered if it would be possible to incorporate some Celtic symbology into the design.  This was the result.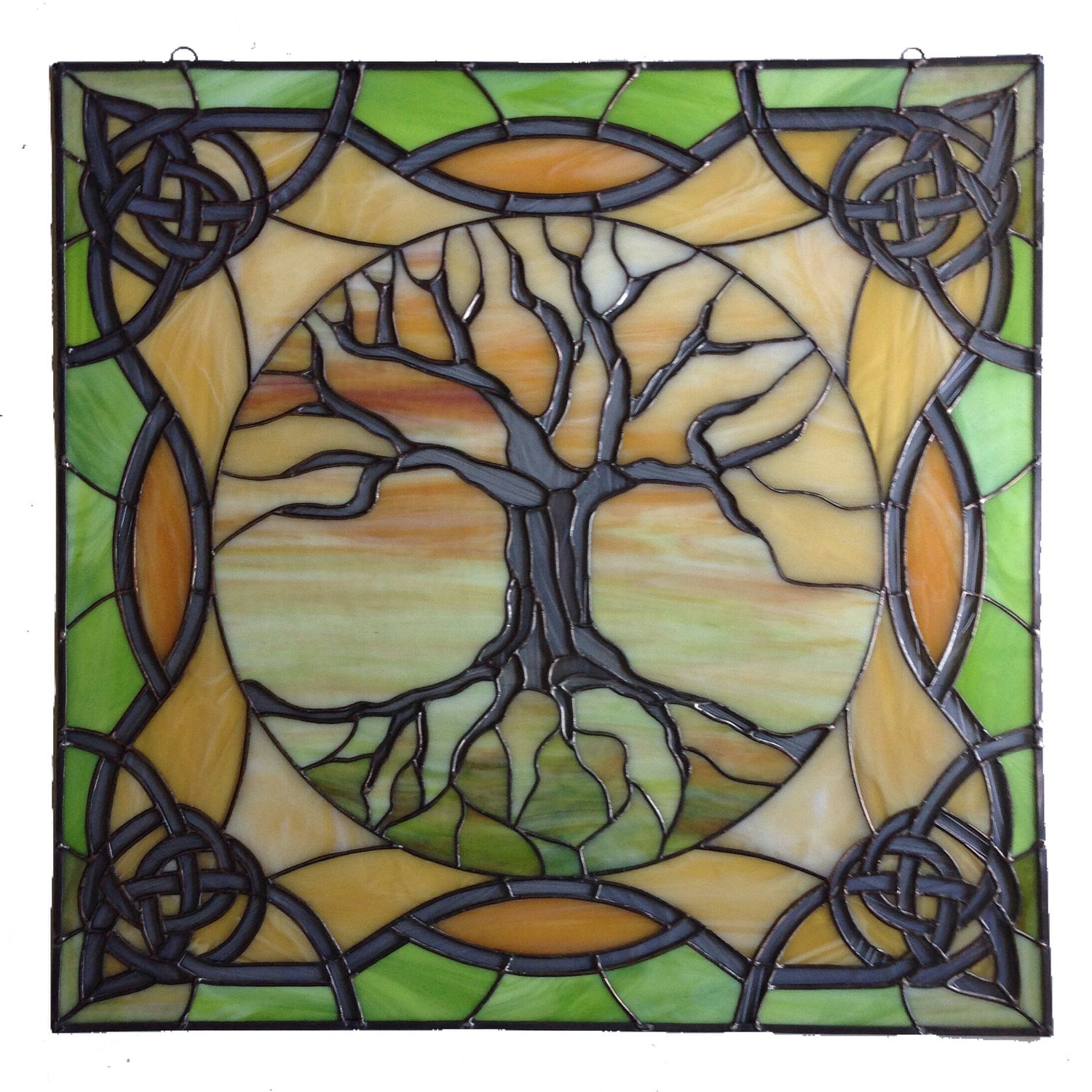 After seeing this panel, another customer contacted me to see inquire about ordering the same design, but in a different colour scheme to match her daughter's bedroom.  She also wondered about incorporating a fleur-de-lis and a moon symbol to the Celtic ornamentation.  The piece was a bit smaller this time at 16"x16"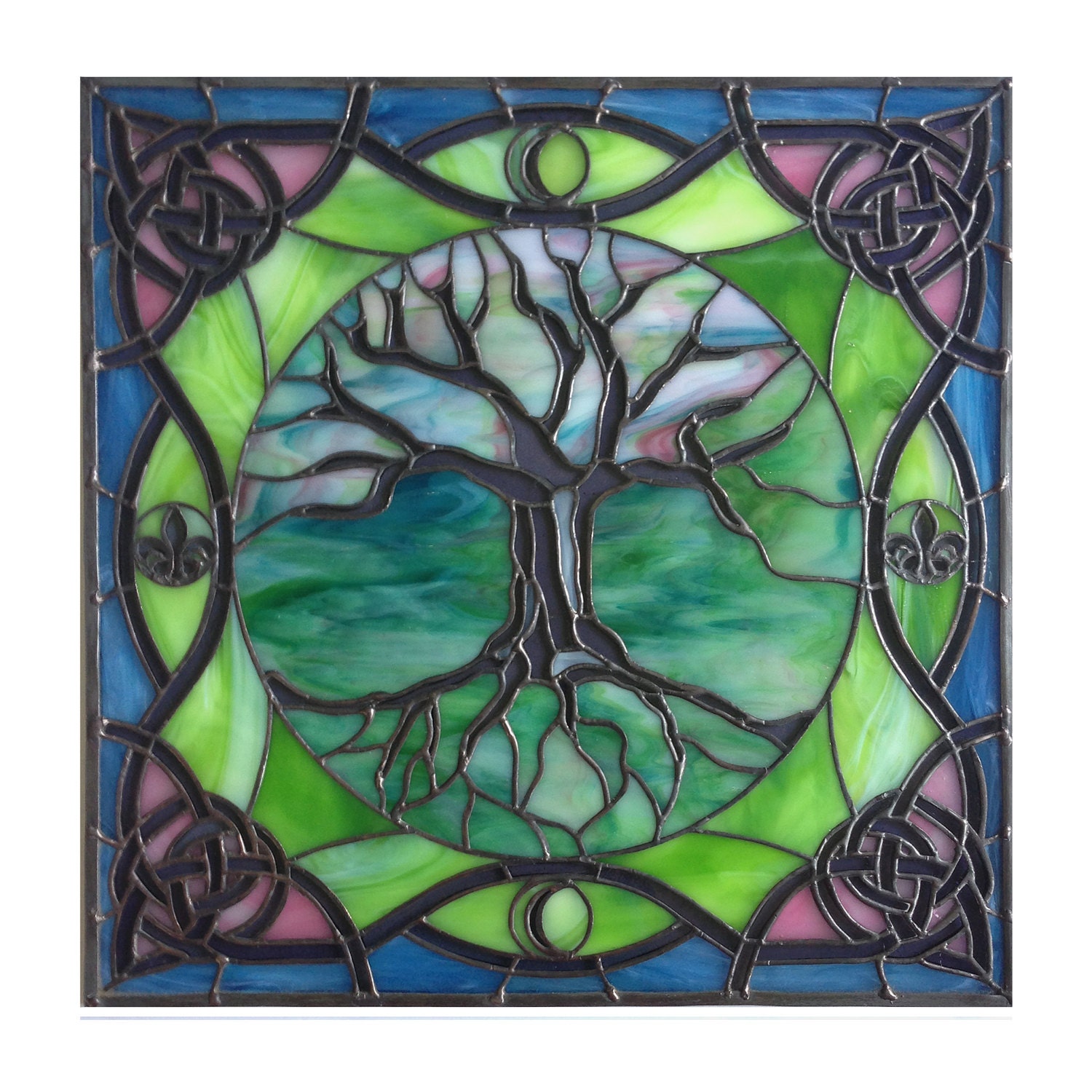 At this point it struck me that this Tree of Life concept had some legs, so I created a small, simpler version, ready-made for my Etsy shop.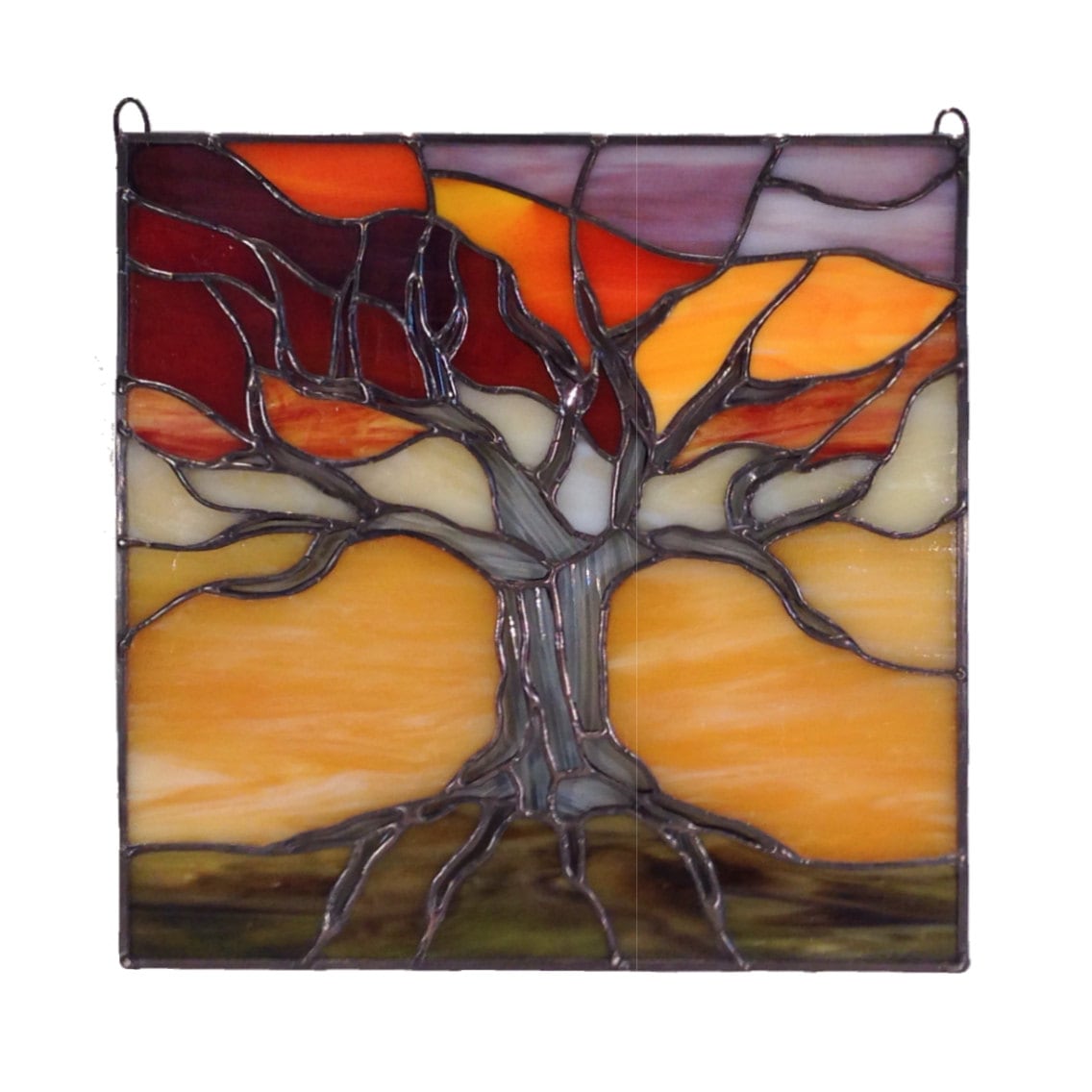 Another customer saw this and requested something simliar, but larger, so I reproduced the design at 18"x18"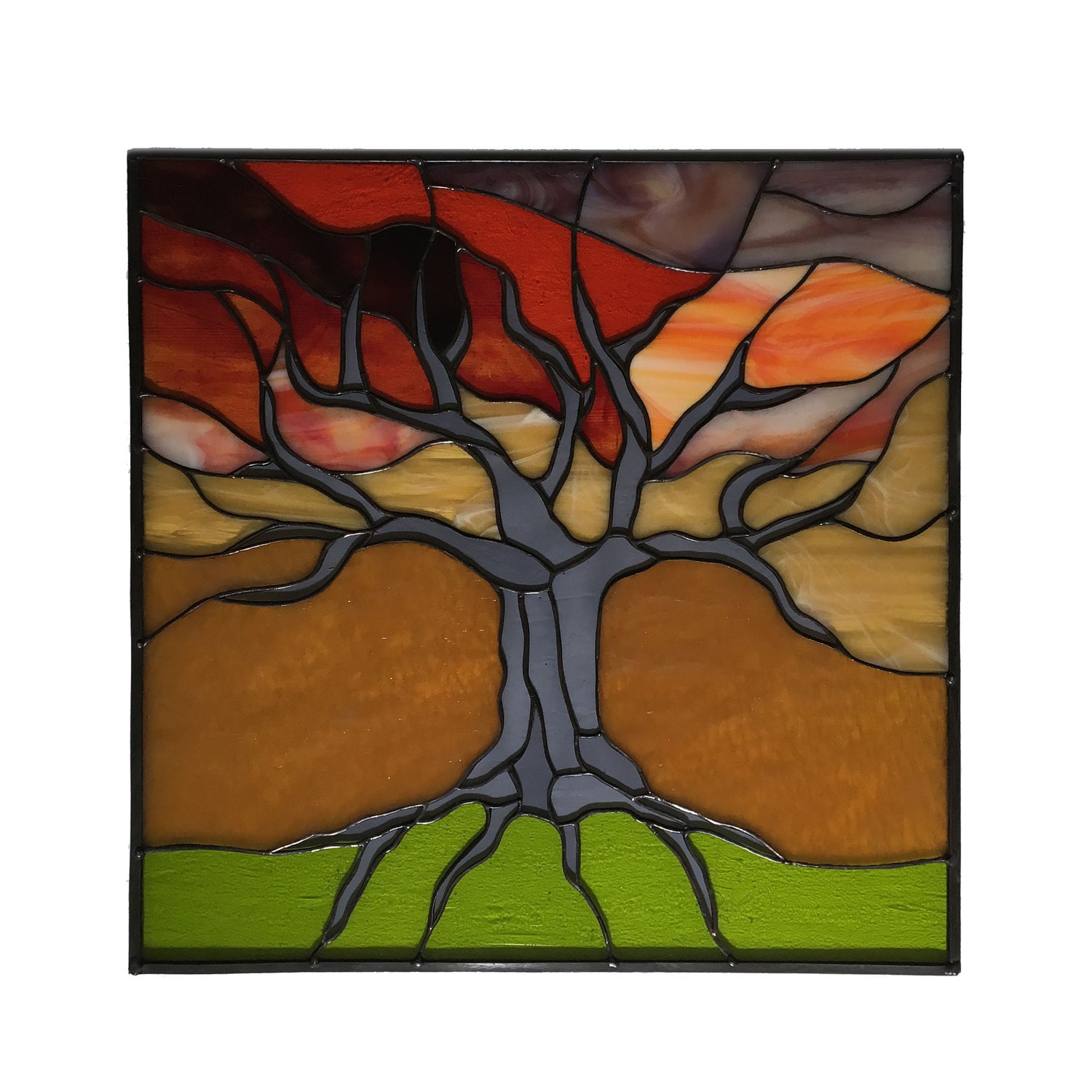 Needless to say, I heartily invite custom requests and am pleased to fulfill them if at all possible.  (And if it's not possible, I'll always expain why.)  I find the collaborative process to be smooth,  enjoyable and suprisingly unencumbered by distance.  
When I'm not busy fulfilling custom requests, I like to work on new ready-made items for my shop.  So for those, who may not have the nerve to take on the custom experience just yet, I would encourage them to check back often and see what's new.
Susan Gay, Principal Artisan
Smash Glassworks
Toronto, Canada